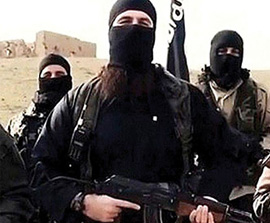 Pastor 'Abraham' works in an area with a high concentration of Syrian refugees. He often struggled with fear when sharing the Gospel with Muslims, but then he had an experience where the Lord told him not to fear.
Soon after that, 'Fadi', a Syrian man who once associated with extremist Muslims, came to see him. When he arrived at Abraham's home, Abraham boldly told Fadi that Islam was inspired by Satan. Abraham then walked closer to him and said, "God is here beside you now. He is putting his hand on your shoulder, asking you, 'What do you want?'" "I want salvation," Fadi answered. Abraham shared the Gospel with Fadi and prayed with him. He soon came to faith in Christ, and four months ago, Abraham baptised Fadi.
Fadi and his wife, also now a Christian, share God's love in their refugee camp.
Source: The Voice of the Martyrs USA
Thank the Lord for the faithfulness of Pastor Abraham, in sharing the Gospel even though he has been fearful.
Pray that Fadi's powerful testimony will draw many Muslims, including other extremists, into a relationship with Jesus.
Pray the Holy Spirit may be at work in a miraculous way in drawing Muslims to Christ, throughout the Middle East.