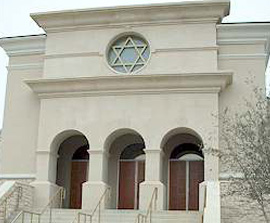 Messianic believers in southern Israel have been the target of a violent protest over a new meeting centre that's just opened in Dimona.
Ultra-Orthodox Jews caused a disturbance outside the new Messianic meeting place last Thursday – then took their protest out into the community, attacking believers' homes.
Those behind the attacks last week are thought to be linked with the anti-missionary organisation, Yad L'Achim. After protesting outside the Messianic centre, they attacked the home of the leaders Albert and Esther Knoester and that of another member of the congregation, breaking windows and causing other damage. There were children in both houses at the time, and they were said to be extremely frightened.
Attacks on Messianic congregations in Israel are common: the one in Arad town reportedly suffers harassment almost daily, and several church buildings have been attacked in recent years.
Sources: Middle East Concern, Release International
Please pray that our almighty God will comfort and strengthen Messianic believers in Dimona and across Israel. Pray that they will know He will protect them 'in the day of trouble' (Psalm 27:5).
Ask God for wisdom for Albert and Esther and for other families in their congregation: pray they will continue to witness to their community, despite opposition.
Pray that Israeli officials will deal effectively with those responsible for these incidents, for the sake of religious tolerance in their nation.