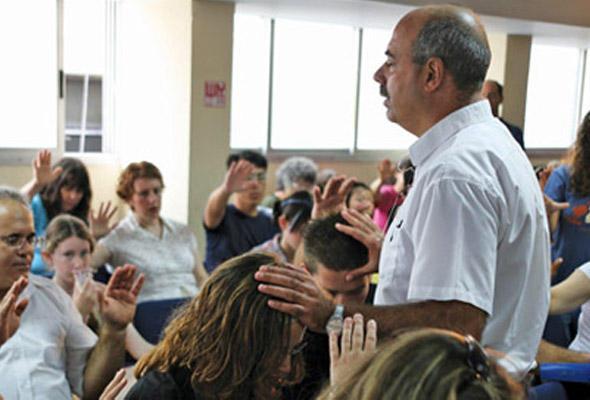 There is only one "roadmap" to peace. That is when Jews and Arabs come together and experience the unity of loving the same God through the Messiah Yeshua!
Through the years, we have been able to touch the Israeli Arab community in a variety of ways — providing vehicles, materials in Arabic, and humanitarian assistance.
Currently, we are supporting Joseph Haddad, an Arab Israeli, who leads a congregation of Lebanese refugees who fled from Lebanon to Israel with only the shirts on their backs. Joseph and his wife, Ibtissam, have reached out to them, providing a community of love and support where they could hear that Yeshua the Messiah died and rose from the grave for them too! Read his riveting, personal story!