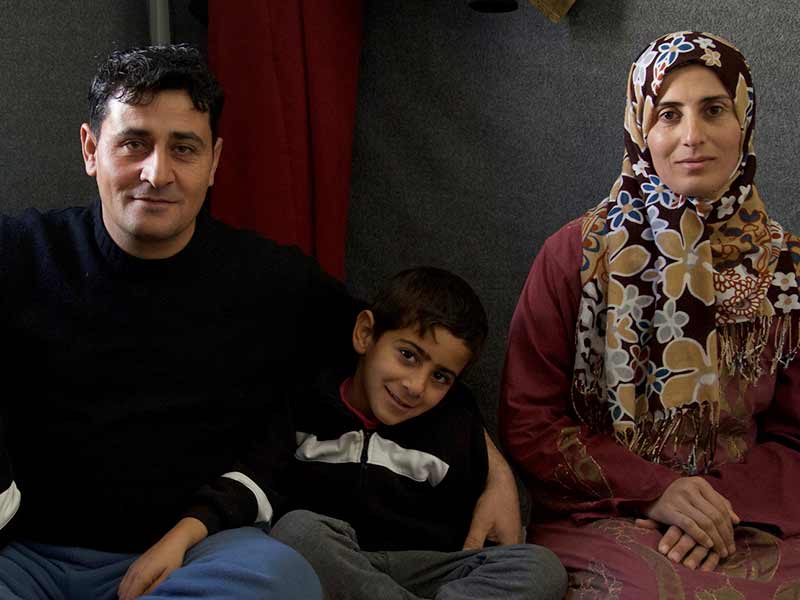 Action Packs are a tangible way of reminding our persecuted family that Christians in New Zealand have not forgotten them. Each pack provides much-needed practical items and medical necessities for Christians in need in Syria. This month, with the chance to add a photo or personal note you can show your love and give some much-needed encouragement to Christians who are suffering in the Syria conflict. Will you help?
You have the opportunity to send some personal encouragement to Christian families in Syria by sending a family photo or note along with a Family Medical Action Pack. Here's how:
Provide us with your family photo or note of encouragement (optional) You can post this to us, upload it using the form below, or email the image or scanned copy of your note to us at

This email address is being protected from spambots. You need JavaScript enabled to view it.

,
Donate for the Action Pack ($48),
VOM will aim to include your photo or note with the Action Pack delivery to Syrian families later this year*
About the Packs
How the Med Packs work:
For each $48 donation, VOM will fill, ship and distribute a Family Med Pack in the country where it's needed most. Before distribution, field staff will customise the pack with specific items, such as infant formula and disposable nappies, feminine hygiene products or medicines.
Encourage a Syrian Christian Family this Month
You have the opportunity to send some personal encouragement to Christian families in Syria. Here's how:
Provide us with your family photo or note of encouragement (optional) You can post this to us, upload it using the form below, or email the image or scanned copy of your note to us at

This email address is being protected from spambots. You need JavaScript enabled to view it.

,
Donate for the Action Pack ($48),
VOM will aim to include your photo or note with the Action Pack delivery to Syrian families later this year!*